A Comparison of Woods Used in Architectural Millwork
Though this information may primarily be of interest to the beginning millworker, it also has applications for the discerning customer trying to decide what woods are appropriate for their home construction or renovation project. We have mentioned only species used for moldings, turnings etc, and not cabinet species.
Redwood: Without a doubt clear all-heart straight grain old growth redwood is the "Prom Queen" of all species we have used for millwork. With the longest living cells in the world (up to 12 feet long), the grain is by and large straight as a string making a wood that takes a tool as well or better than any species. Second growth and lower grades are much more difficult to work with as the grain is too open and not constant. Raw lumber is straight and dimensionally true. It is extremely rot-resistant.
Cedars: Much like redwood all cedars are rot-resistance and very stable. Clear pieces work well however grain is not as straight as redwood and some "fuzzing" can occur. It is soft like redwood and used mostly for exterior trim, doors and windows. This group includes Red Cedar, Port Orford White Cedar, and Alaskan Yellow Cedar. All are very workable.
True Firs & Hemlock: Very seldom used in architectural millwork as clears in these species are not common. Used mostly in construction material.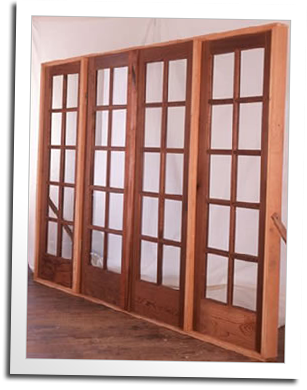 Oaks: This group includes a wide range of species. The most common are eastern red oak, white oak, and black oak. All have short grain with interlocking medullary rays. Very hard and very strong because of these interlocking rays. The short grain makes these very difficult to shape. Must be fed slowly to minimize tear out. Rough boards come in with defect from the drying process and the shop must expect a 20% off fall.
Douglas Fir: Although not a true fir, Douglas Fir has tremendous strengths and good stability. Straight grain clear pieces are strong but very workable and take a knife well. This makes Douglas fir good for moldings in high traffic areas. Works well for doors. Not as rot-resistant as cedar and redwood.
Pines: There are some 150 species in this group. Boards of a lower grade, i.e. knots etc. are near unworkable because of tear out, however the upper grades of Pine boards are some of the most workable material there is. Used for moldings and turnings Pine is a true delight to work with. Must be used on interior usage for Pine is prone to rot.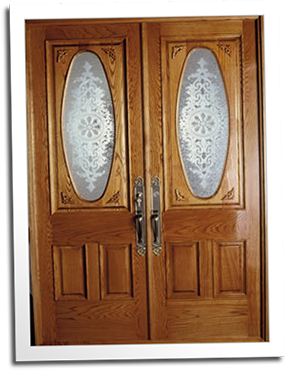 Mahogany: Both African and Philippine are used quite a bit in today's millwork for doors, windows, and moldings. Rough boards come in with cork, twist, and cupping all of which must be dealt with before a project can start. Again, a 20% off fall is to be expected along with 10% to 20% additional time for preparing the wood. The wood is hard but has a better workability than oaks. Because of its deep brownish- red colors the mahoganies are prime candidates for a "bright finish". True Honduran Mahogany is the most workable of the species but its extreme cost for raw lumber makes it a very little used wood.
Brazilian Cherry (jatobá): For the average millwork shop used to working with softwoods here is a wood that will definitely wake things up. It is extremely hard and has to be shaped with multiple "light" passes to produce heavy cuts. Used mostly for doors that are to be bright finished.
For more information about wood types for architectural millwork, contact Eric Hollenbeck via email at eric@blueoxmill.com. If you would like to have your question answered on the website, include "Ask Eric" in your subject line.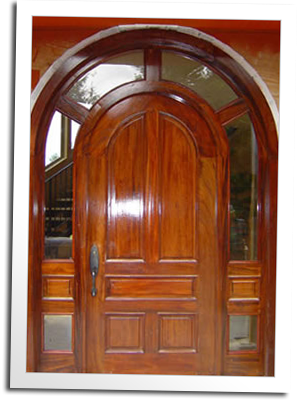 While the information on this website is believed to be true and accurate at the date of publication, neither the authors, webmaster, nor Blue Ox Millworks can accept any legal responsibility for any errors or omissions that may have been made. Prices listed on website are subject to change. © . Blue Ox Millworks. All Rights Reserved. Web Design by DHD