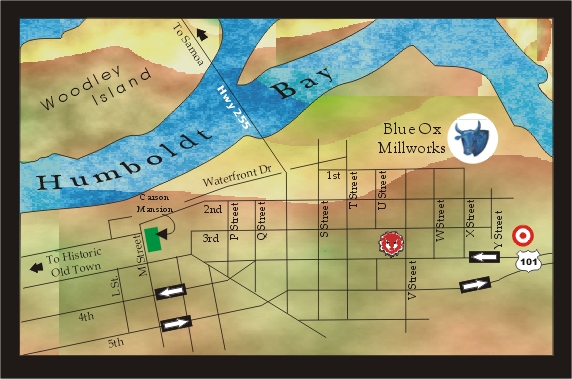 Contact Blue Ox Millworks
The craftsmen at Blue Ox Millworks take pride in finding ways to do the jobs that other shops claim cannot be accomplished. If you have a job, whether it is restoration, renovation, or new construction, contact our office and find out how easily your dreams can be made a reality.
Blue Ox Millworks & Historic Park
One "X" Street
Eureka, CA 95501-0847
Please call to confirm current hours.
Local Phone: (707)444-3437
Toll Free: (800)248-4259
While the information on this website is believed to be true and accurate at the date of publication, neither the authors, webmaster, nor Blue Ox Millworks can accept any legal responsibility for any errors or omissions that may have been made. Prices listed on website are subject to change. © . Blue Ox Millworks. All Rights Reserved. Web Design by DHD